Technical parts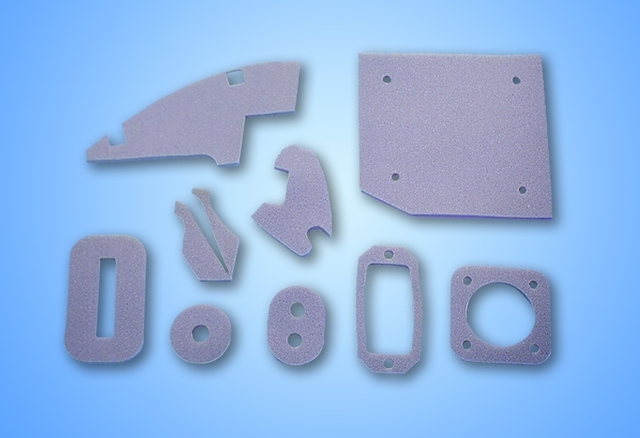 Technical parts for all industries are also a feature of our product range. For the production of technical parts for the automotive industry we implement ISO / TS 16949.   
Sealings
Sealings for various purposes, depending on the type of material required; e.g. impregnated PU foam, closed cell foam, foamed synthetic rubber or parts with foamed-in-place fasteners.
Pressed parts
Pressed parts are used for filling a variety of spaces or as spacing or damping elements. They are also available in a version implemented using adhesive tape.
Are you interested in technical parts? Contact us