Metalworking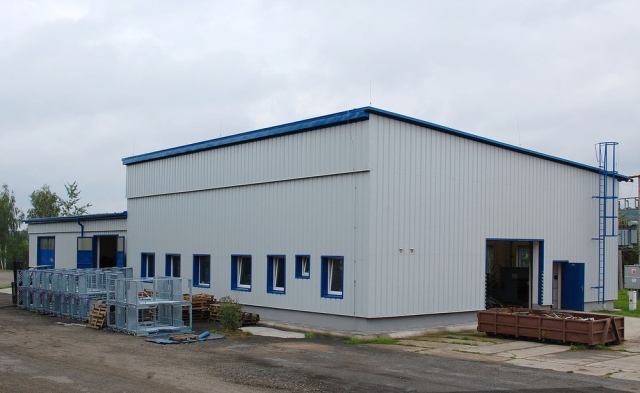 We specialise in machining and in the manufacture of welded structures.

In addition to all-metal products, we also offer a combination with PE / PP foam, PP fabrics and cellular polypropylene. In this field we are able to take advantage of our years of experience in the processing and the appropriate application of these materials.

We are able to produce lightweight welded structures (of up to 1.5 tons) from individual piece production to small and medium-sized series.

Our production mainly consists of: carts for different uses, gates, fences,pallets, industrial components, etc.
Thanks to having our own Design Department, we can offer our customers a complete service from the initial design to a 3D model and drawings to the actual manufacturing of the product.

Communication in English and German is an integral feature of the services that we offer to our customers.
We are continuously expanding our production and also improving our machinery. Our basic equipment comprises:
Hydraulic shears – with a cutting thickness of 6 mm and a cutting length of 3000 mm (lever shears – with a thickness of 6 mm)
Bending machine – for material(s) with a thickness of 6 mm and a bending length of 2000 mm
Pressbrake – with length of 1500 – 2000 mm and an output of 60 tons
4x Jasic welders - 3x 250A and 1x 350A (oxy-fuel welding, handheld plasma)
Hydraulic press – with an output of 150 tons
Band-saw - 220 and 100 mm
Centre lathe – with a turning length 1500 mm and a diameter of 350 mm
Column swivelling crane with a load capacity of 1.5 tons
Electric and pneumatic riveters and threading machines
2.5 ton forklift trucks
Drills: Pedestal - SV32, Bench - 13
 Are you interested in metal production?    Do not hesitate to contact us!